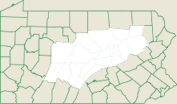 service area
Mid-State Awning Inc. serves communities throughout central Pennsylvania but is able to ship canvas or vinyl pieces nationwide.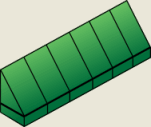 Custom awning solutions are our specialty
Mid-State Awning has been trusted to complete projects for national chains such as McDonald's, Subway, Dunkin Donuts and Ethan Allen.
Did you know?
Studies by the American Society of Heating and Air Conditioning Engineers and The National Bureau of Standards have found that awnings are capable of reducing interior heat in a home by up to 65% - 77%.